Building off the recent addition of KBO player pages, we've created a leaderboard that compiles player stat lines. The details of our current KBO data offerings can be found in the KBO player page introduction post.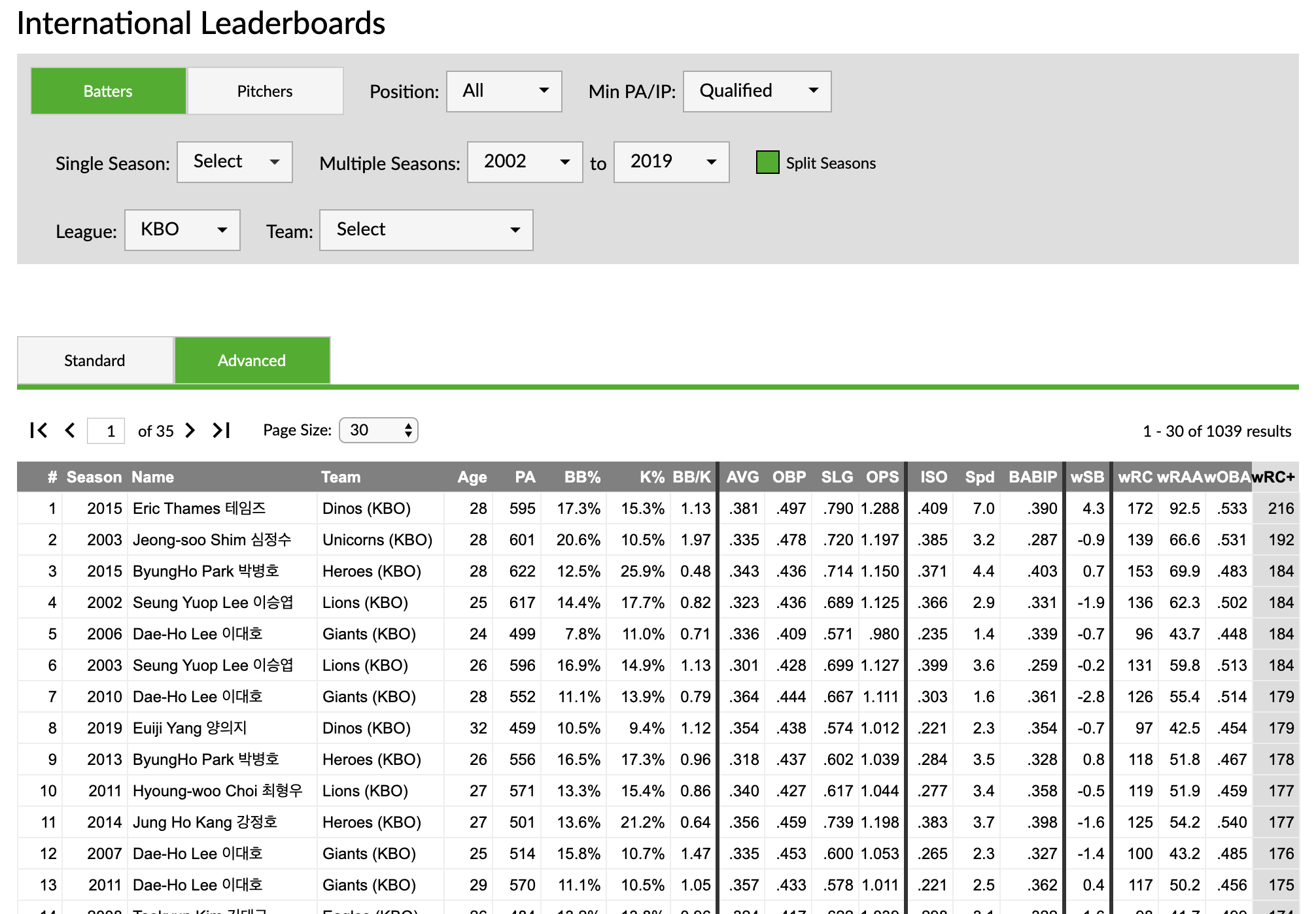 The KBO leaderboards provide similar features to our minor league leaderboards.
You can sort and compare player stat lines for the current data we have.
You can aggregate player stat lines across seasons.
You can view multiple separate season stat lines by checking the "Split Seasons" box.
You can filter by season, team, position, and playing time.
Mimicking the player pages, we have included the Korean (Hangul) names in the player name field.
There are some limitations:
KBO stat lines do not separate stints with different teams. As such, the team reported is the last team the player played for during that season.
Because of the previous limitation, we can't aggregate stats on a team level.
As we incorporate more data and stats for the KBO, the leaderboard will expand accordingly.
Thank you so much for your support of FanGraphs. Reader Memberships and contributions allow us to develop additional tools and features, including a more robust selection of stats for the current KBO season. We will make additional announcements as those become available. We hope these leaderboards help with your KBO research and enhance your enjoyment of the season!